2019 HITLAB Innovators Summit: New York City.
December 3-4
Connect with the best in digital health.
The sixth-annual HITLAB Innovators Summit: NYC brings together leaders in life sciences, medicine, technology, venture capital, and design to discuss digital solutions for pressing health issues. The Summit offers a series of carefully curated talks, panels, interactive demos, and networking opportunities to engage the most creative minds in health and technology.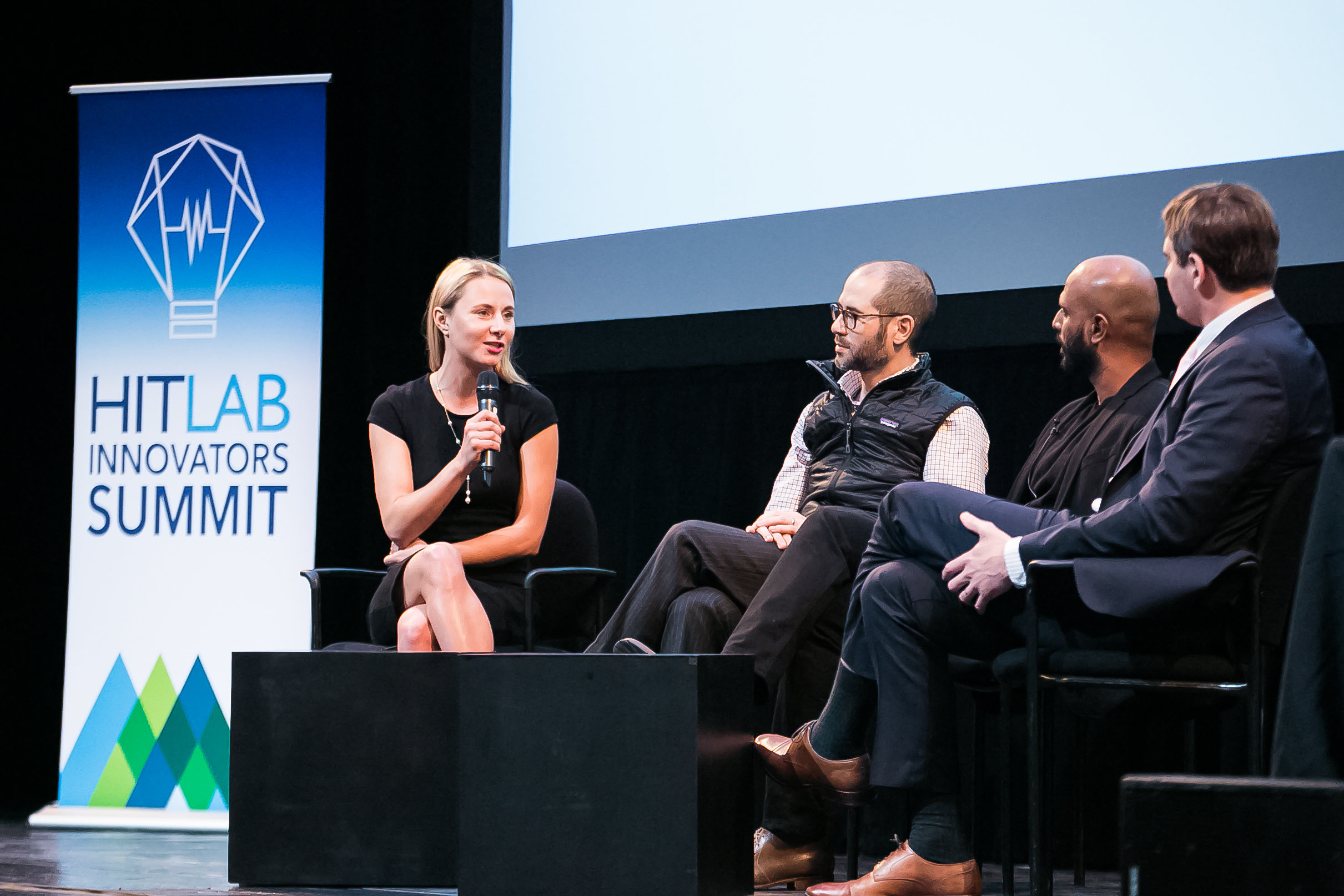 The Innovators Summit is an opportunity to network, collaborate, and exchange ideas with professionals across the industry. From voice-activated technologies and augmented reality to machine learning, artificial intelligence, blockchain, and personalized medicine, the ideas shared here represent the cutting edge of innovative health strategies.
Dr. William Carson
President & CEO
Otsuka Pharmaceutical Development & Commercialization
Martha Clark
CEO
American Diabetes Association
Kerry Kennedy
President
Robert F. Kennedy Center for Justice & Human Rights
Karen Ignagni
CEO
Emblem Health
Jonathan Gordon
Director, NYP Ventures
New York-Presbyterian
Katherine Merton
Head, JLabs NYC
Johnson & Johnson
William Taranto
President
Merck Global Health Innovation Fund
Glen DeVries
President
Medidata
Olivier Rabenschlag
Head of Creative
Google
Tory Cenaj
Founder
Blockchain in Healthcare Today
Jim Robinson
President & CEO
Alkermes
Jessica Federer
Former Chief Digital Officer

Bayer
Albert Wenger
Managing Partner
Union Square Ventures
Sarah MacArthur
Director of Digital Health Innovation
NYU Langone
Steven Krein
CEO & Co-founder
StartUp Health
Jana Eggerrs
CEO
Nara Logics
Guy Eiferman
Former SVP, Healthcare Services & Solutions
Merck
We are actively seeking speakers and presenters for our 2019 Summit. We invite innovators, entrepreneurs, creators, evangelists, and researchers to share their wealth of knowledge with our community of digital health professionals.
Sponsoring the HITLAB Innovators Summit is a unique opportunity to cultivate your organization's investment in digital health initiatives. Don't miss your chance to take part in one of New York's biggest digital health events of 2019 and reach professionals across the entire ecosystem.
80+ Speakers | 20+ Special Sessions | 15+ Exhibitors
Contact our team to discuss partnership tiers and packages.
What have you missed? Relive past HITLAB Innovators Summits.
View our entire series of Innovators Summit video highlights:
Years of industry-defining digital health summits.
2018 HITLAB Innovators Summit: NYC
2019 HITLAB World Cup: Women's Health Tech Challenge Preview
2017 HITLAB Innovators Summit: NYC
Join us for the latest in health and technology.
Subscribe for speaker and agenda updates for the 2019 HILTAB Innovators Summit: